BBC Radio Wales interview from July 2023
---
NEWS FLASH
We have just received permission from the Government of Makueni County to sink a Solar powered Borehole in the Ngulu district which is fantastic news
---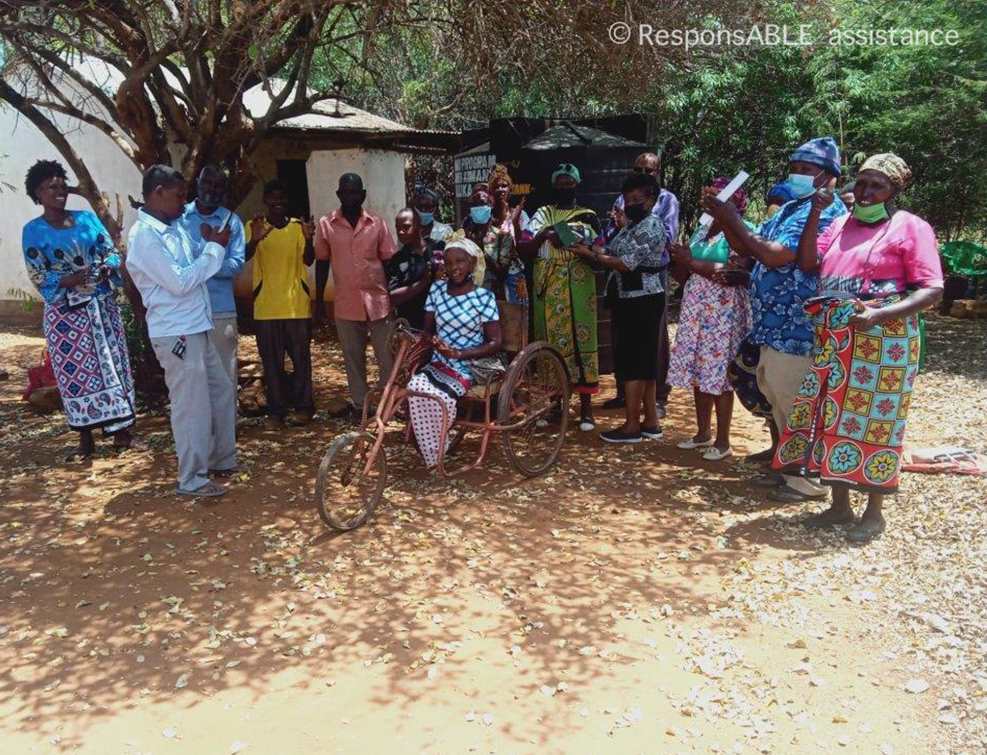 Our Fursa initiative in the Kibwezi region of Kenya has been running since 2019. FURSA (meaning Opportunity in Swahili) is an initiative to assist disabled people and their families to create their own sustainable enterprises.
The Kenyan region of Kibwezi, particularly Makueni County, is mostly rural and there is a lot of poverty and literacy levels are low. There is no public welfare and people with disabilities rely on family support to survive.
Since being awarded joint pilot funding from the Welsh government's Wales and Africa programme in 2019, our FURSA initiative initially enabled three cooperatives of disabled people and their families to trade independently in order to sustain their future livelihoods.
FURSA initiative coordinator Dr Cecilia Nyaga, in conjunction with our partner the Kibwezi Disabled Peoples Organisation toured Makueni County meeting with potential individuals and groups in order for the three cooperatives to receive the guidance, motivation and preparation necessary to generate incomes.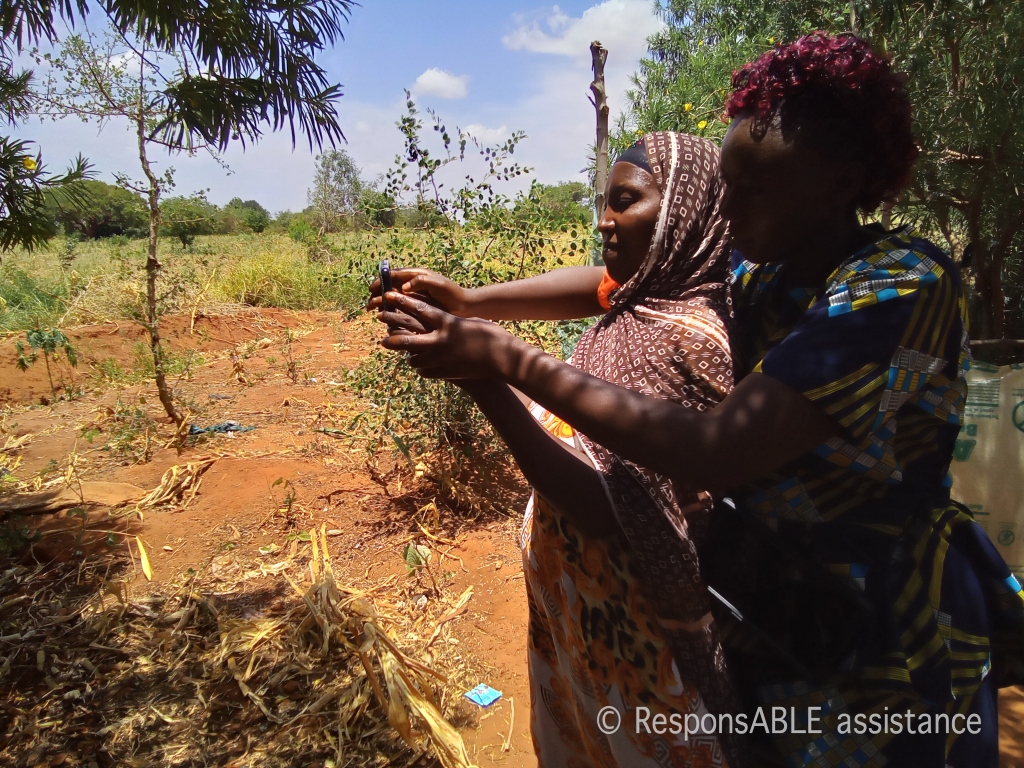 The therapeutic, financial and community benefits enterprise can provide to people with disabilities and their families is priceless. The three enterprises had just became ready to trade independently, compliant with local regulations and received the necessary banking, financial accountability, organisational skills and responsibilities when the Covid-19 pandemic spread across the world.
Many communities throughout this rural region became totally cut off due to no public transport and restricted movement from outside of the region. Welsh government's Wales for Africa emergency Covid-19 response fund joint funded a ResponsABLE assistance emergency mission to reach out and support communities throughout the region with food and basic provisions.
The roads in this region are only passable by four wheel drive vehicles, suitable motorbikes or by foot, so two motorcycles were purchased along with food and basic provisions. The three FURSA cooperatives began making soap, candles, face masks which all through the lockdown were continually distributed throughout the Kibwezi region.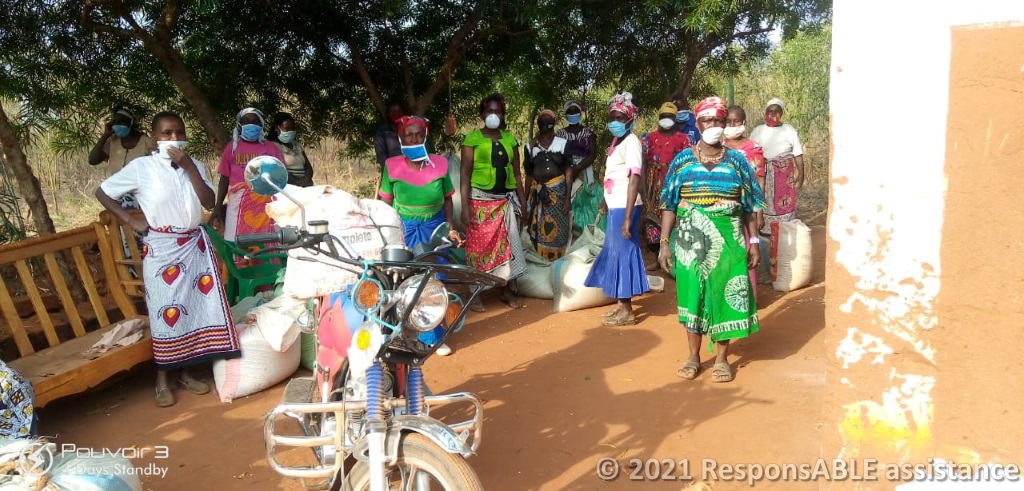 Much of the food distributed was also grown and harvested by Fursa groups. The Fursa project has come together and proving that disabled people and their families have real worth. Traditional stigmas disabled people had to deal with began to disappear and the foundations of many Fursa group members enterprises were established.
A surplus of £1,000 remained in the emergency mission budget which has been been developed into a micro loan fund. Loans of between £3.40 (500 Kenyan Shillings) and £34 (5000 Kenyan Shillings) were made available for Fursa Group members. Most members have taken advantage of this to fund their trading activities. Loans are paid back at rate of interest that is considerably less that what money lenders demand which would normally be their only access to funds.
Some Fursa groups have been able to self generate the availability of larger loans to their members of 10,000 Kenyan Shillings (£57) whilst others have not yet been able to achieve this as sadly drought is limiting crop yields for members growing fruit and vegetables.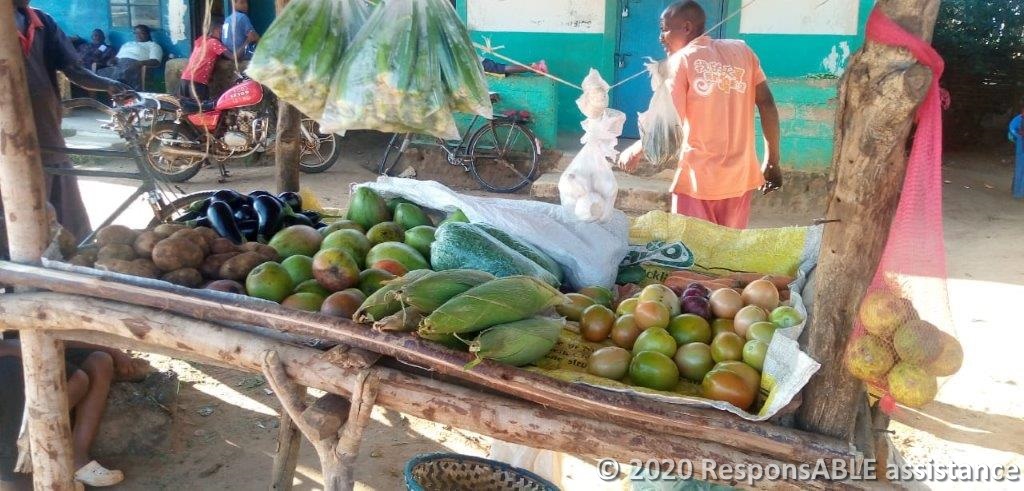 This has proved to be successful and many Fursa group members enterprises are now self funding or able to borrow larger amounts from the micro loan funds to develop their enterprises. The small amount of interest generated contributes to the operational expenses of our Disabled Peoples Organisation partners and to support new members of the cooperatives.
By having access to digital technology, solar power and advise on soil type/structure using organic methods to protect the environment and improve yields is lessening impact on the environment.
Many Fursa group members grow fruit, vegetables and grains in small plots and in areas where they live and pesticides are often the cause of illness. The Fursa cooperatives now having access to organic farming methods, digital and solar technology is improving growth yields and communications. Several of these remote communities have no access to the power grid and are now able to network in order to sustain their livelihoods.
There are now ten Fursa groups spread across the Kibwezi region with a total of over two hundred members. Trading activities vary and by having access to support from group members and our partners the Fursa initiative's network of lived experience's is empowering disabled people and their families to live fairer lives.
Through lived experiences so much is being continually learned that the Fursa initiative will soon be able to be spread to other regions of Kenya and beyond.
We hope to source safe fresh water and sink the solar powered bore hole in the Ngulu district of Makueni County. The high cost of transporting water into the region is creating hygiene and health concerns for poor communities. We are currently fund raising to enable the excavation and sinking of this solar powered borehole to provide safe clean water for domestic and irrigation purposes.