This year's Summer Fete has been cancelled due to bad weather. The prize raffle will still be taking place.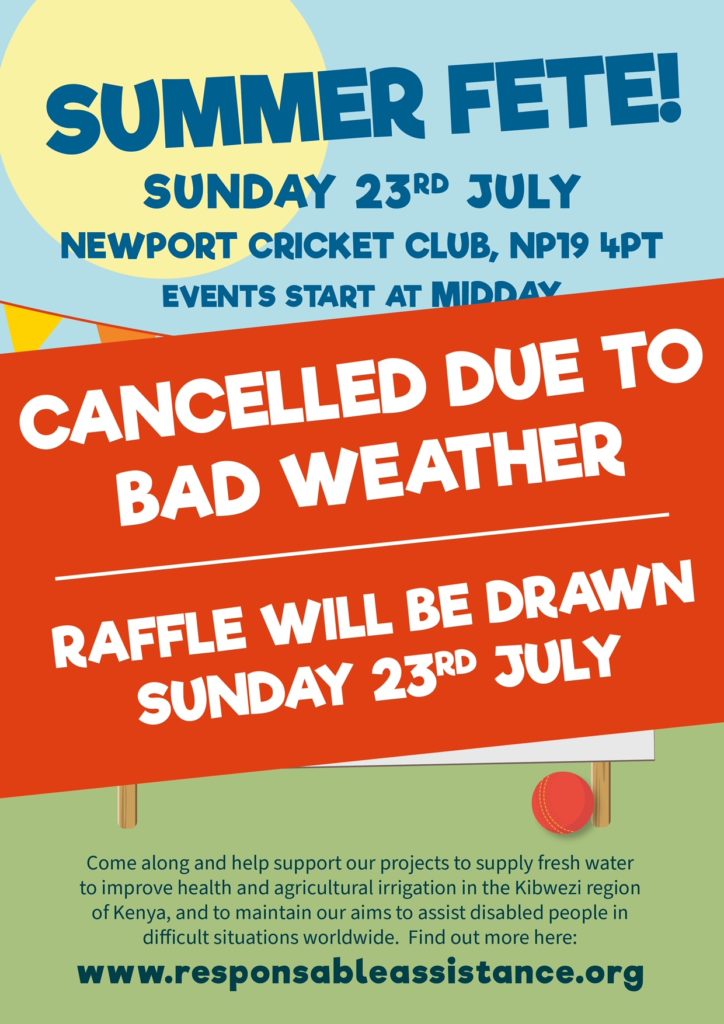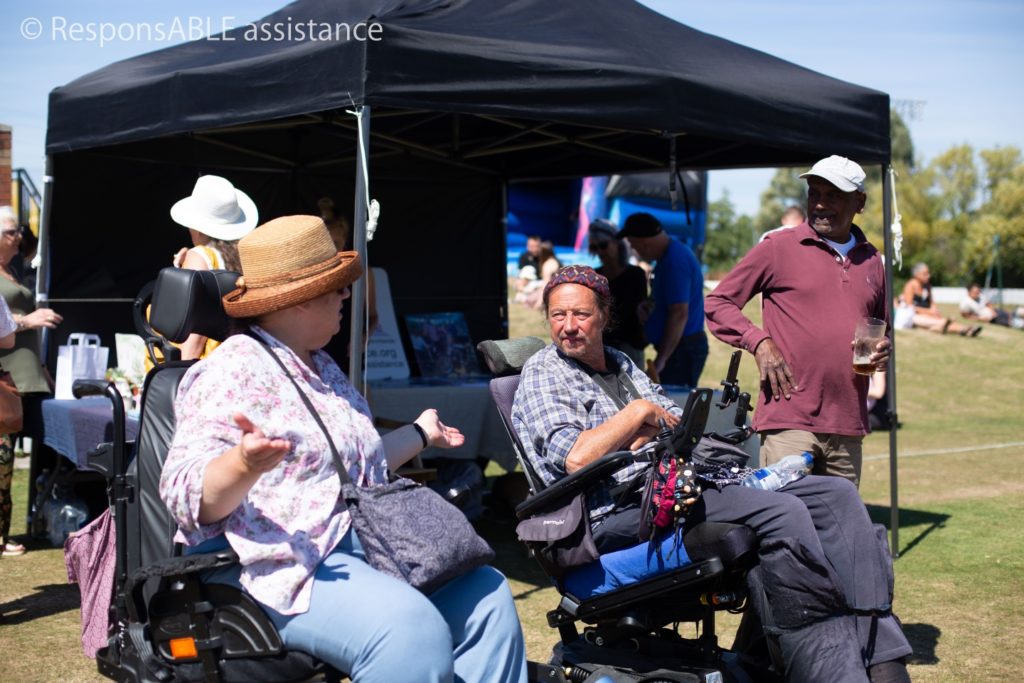 ResponsABLE assistance is run voluntary and partners with Disabled People's Organisations worldwide so please spread the word. Donations can be made here www.responsableassistance.org/donations/
---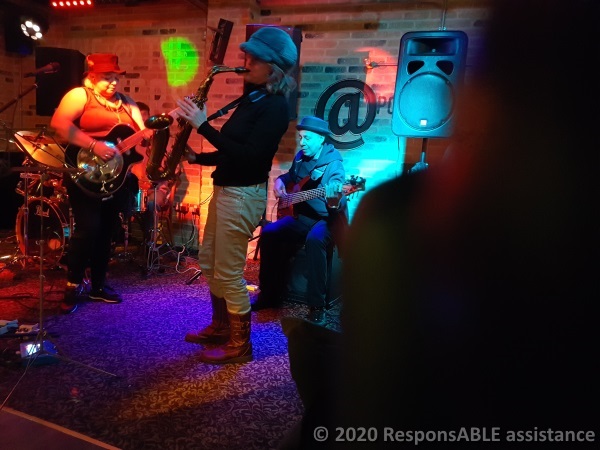 On Sunday 15th December 2019 we staged a fund raising event in Potters Newport. Thank you all who came along and enjoyed some brilliant live music and all the musicians who played. A splendid time was had by all.
---
We thank everyone of you who has contributed towards the costs of shipping and distribution of mobility equipment, tools and spare parts so that items can be assembled locally to assist disabled people in
rural Kenya. Together with our Kenyan Disabled Peoples Organisation partners much has been learned since we sent out the previous container and the local infrastructure in place is working well and we feel proud to be adding value to so many disabled people's lives.
This photo of some people about to be measured up for equipment from our first Kenyan container was taken during University of South Wales photojournalism students Jess Folan and Lorna Cabble's visit to Kenya.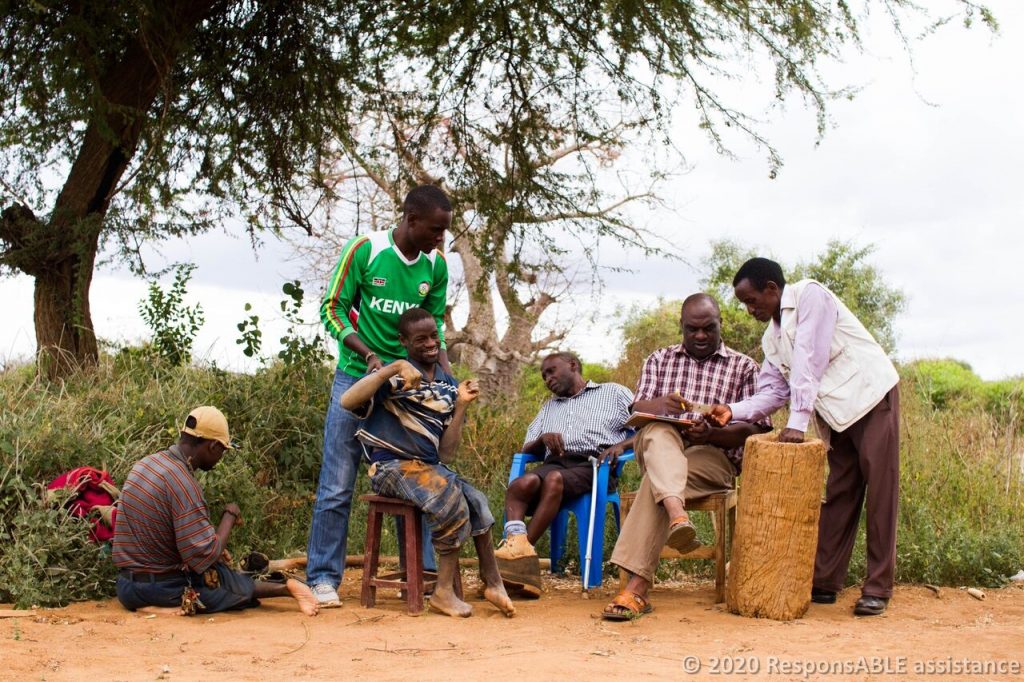 We are a not for profit organisation run by volunteers which has now been active since late 2004 striving to look after the interests of disabled people in disaster situations worldwide. Donations are still desperately required and you can make donations via the donations page on this site however large or small. Please go to our Facebook page and page down to see more of our activities.