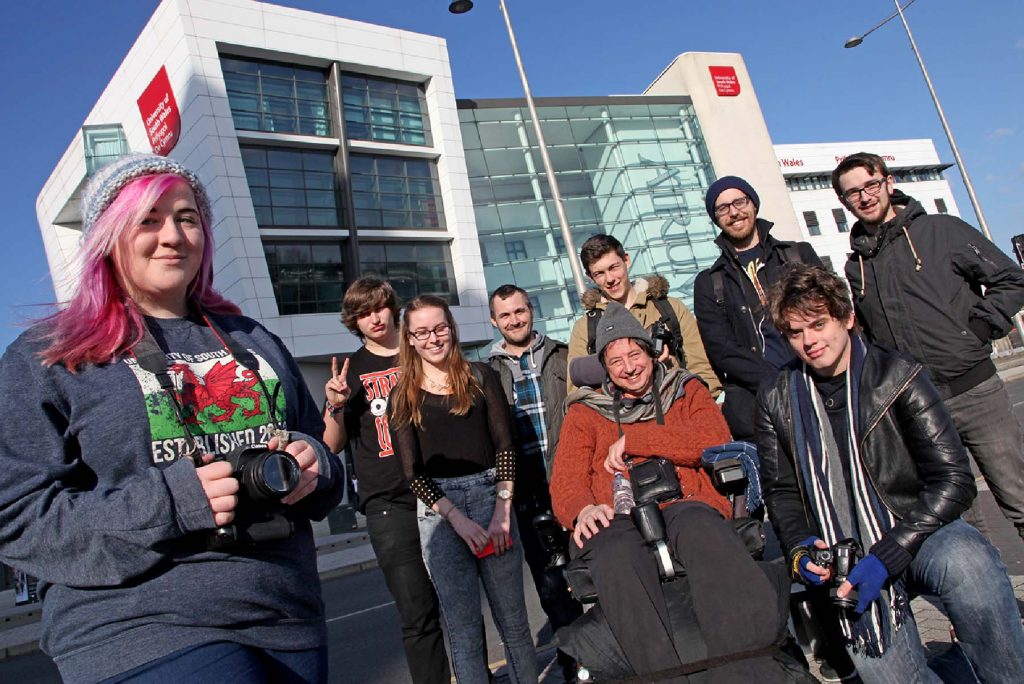 At a University of South Wales (USW) open day in 2014 Trevor Palmer met Rebecca Matthews who is the senior lecturer of the Photojournalism degree course at Cardiff School of Creative Cultural Industries, USW which has lead to amazing collaboration.
Almost immediately ResponsABLE assistance and the Photojournalism department of USW began a ground breaking project. After documenting our work with Welsh partners as part of their degree course two students travelled out to Kenya to document and publicize RA's activities with our Disabled Peoples Organisation partners in the provinces of Kibwezi and Embu, creating awareness of the challenges faced by disabled people in Africa and here in Wales.
From the beginning RA was determined that the students working alongside us should gain a greater understanding of disability and for that reason so from December 2014 to April 2015 the students undertook smaller photographic based projects with RA itself and RA's Welsh DPO partners.
Lorna Cabble and Jessica Folan were the two students whose work and contributions earned them the trip of their lives mentored in Kenya by our long time partner Dr Cecilia Nyaga. The results of their contributions, both photographically and socially live on.
Lorna has since completed her Masters of Arts Documentary Photography and although now working for S4C continues her contact with ResponsABLE assistance and friends she made in Kenya.